July is here again and is bringing a spirit of celebration in the hot summer air together with amazing sales in all our WordPress themes coupled with independence day in the United States and Gorilla's Birthday will make for an explosive month of new products announcements, themes and incredible sales plus a birthday cake for everyone at Gorilla Themes.
We want to kick off the celebrations by offering  50% discount on all Gorilla WordPress themes! for a very limited time.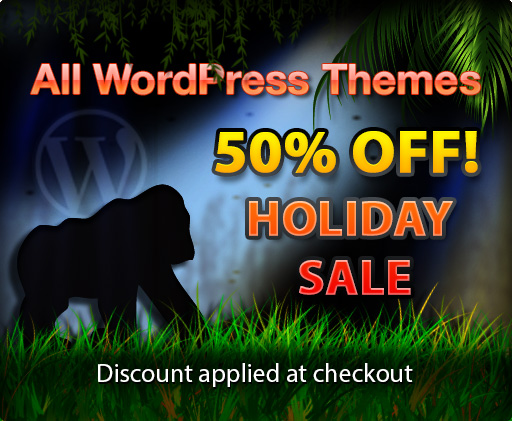 No coupon required, add any theme to your cart and enjoy 50% off the normal price applied automatically at checkout.

Hurry, limited time!!!